Eversley Storage
We have been involved in the self storage industry since 1988, expanding and developing to meet customer demand and providing high quality, competitively priced business and domestic storage.
Full details of our team at Eversley Storage can be found here.
We are longstanding members of the Self Storage Association which is committed to encouraging storage companies to develop and maintain best practice.
We are signed up to the Trading Standards Tick Box scheme, to protect our customers and ensure that our facilities are safe and secure. We work with Trading Standards UK and other Law Enforcement Agencies to support their work to keep everyone safe.

Our full address is: Eversley Storage, Brickhouse Hill, Fleet Road (A327), Eversley, Hook, Hampshire, RG27 0PY    Do call us 0118 932 8328
Company mission
To provide great value, secure self-storage facilities for our customers; with friendly helpful service.
To sustain customer satisfaction and continue to respond to clients' feedback.
Greenfords Ltd
Eversley Storage is a division of Greenfords Ltd, established in 1945.

The Eversley premises were purchased in 1987 and the company headquarters are based here.
As well as Eversley Storage, Greenfords Ltd also owns Greenford Park Homes which has four attractive Park Home developments in Berkshire, Hampshire and Surrey.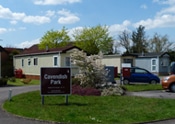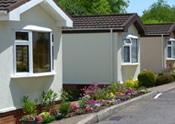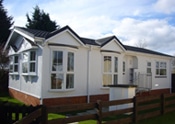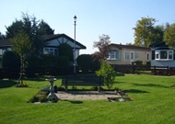 Need to know more?
What our customers are saying
We have used your services previously & as ever, the service from staff & the secured storage that you provide has been nothing but absolutely outstanding. Each & every staff member to answer the phone has been just joyous to deal with. We shall highly recommend your staff & services with 5*+ rating
I have been a customer of Eversley Storage for some 20 years. They offer secure, reasonably priced facilities accompanied by excellent service from friendly and helpful staff. I have no hesitation in recommending them.
Fantastic service and facilities, highly recommended!
To all the staff at Eversley Storage, thank you for looking after me so well this year and keeping whats valuable to me safe. You have given me great peace of mind. Thank you.
I have used the site for a number of years, both for business and personal use and have always been happy. The staff are unfailingly friendly and helpful.
Know someone who'd be interested?