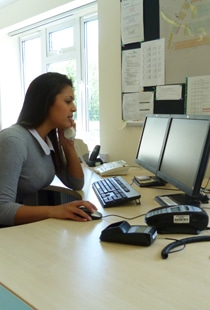 The Storage Management Team
Our storage team are committed to customer service and are all well versed in assisting as you work out what size unit you need and how to help you to get the best deal. We can reserve a unit for you while you get organised and can also put you in touch with van hire companies or removals firms locally, who can help you sort out the rest of your logistics. We'd love to hear from you, so do call, contact us via the online form or pop in to see us and have a chat about your storage needs – lots of customers find it helpful to have a look inside an available unit to gauge the space in real terms.
Our storage manager is Will Mitchell. Daisy, Rosie, Marion, Maria and Shirley complete the Storage Management Team.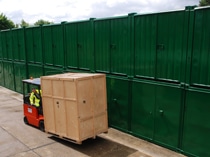 The Site Maintenance Team
Dave, Darren and Jeffrey keep the premises and storage units clean, tidy and well maintained. They have engineering, maintenance, fork lift truck driving and health and safety certification and a wealth of experience between them. This team can offer fork lift and driver for hire, should you need it.
The Security Team
The resident human and canine security team work around the clock, supported by comprehensive lighting and recording CCTV to offer 24 hour onsite security. Find out more on our Security page.
What would help you, now?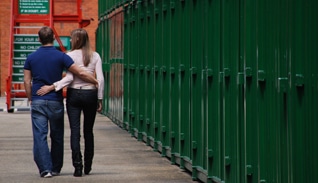 What our customers are saying
We have used your services previously & as ever, the service from staff & the secured storage that you provide has been nothing but absolutely outstanding. Each & every staff member to answer the phone has been just joyous to deal with. We shall highly recommend your staff & services with 5*+ rating
I have been a customer of Eversley Storage for some 20 years. They offer secure, reasonably priced facilities accompanied by excellent service from friendly and helpful staff. I have no hesitation in recommending them.
Fantastic service and facilities, highly recommended!
To all the staff at Eversley Storage, thank you for looking after me so well this year and keeping whats valuable to me safe. You have given me great peace of mind. Thank you.
I have used the site for a number of years, both for business and personal use and have always been happy. The staff are unfailingly friendly and helpful.
Know someone who'd be interested?