Are you moving and not sure where to start?
Here at Eversley Storage we love helping people move. Time and organization are the two key words to completing your house move without chaos. Hiring a storage unit can help you plan ahead, allowing plenty more time and space to organise and arrange everything in a, lets say, less frantic manner.
To help our customers even more, we've created our very own 'top 10 tips for moving'. Follow these helpful steps to get you settled into your new pad, stress free…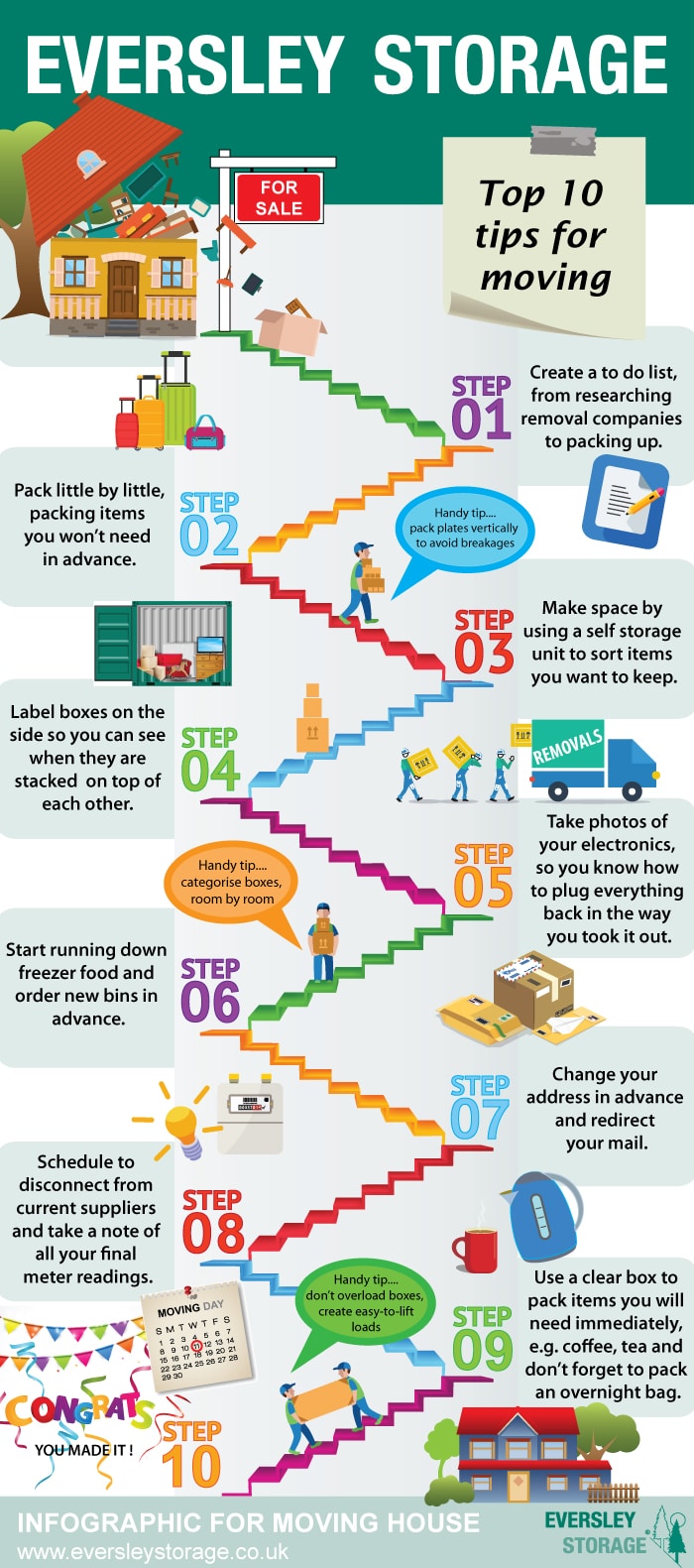 Moving house can be stressful to say the least. It should be an exciting time but it can often become overwhelming. Packing up the house should be the easy bit but with the stress of all the paperwork and exchanging of contracts, it can often get pushed to the side and important tasks can get forgotten.
What our customers are saying
We have used your services previously & as ever, the service from staff & the secured storage that you provide has been nothing but absolutely outstanding. Each & every staff member to answer the phone has been just joyous to deal with. We shall highly recommend your staff & services with 5*+ rating
I have been a customer of Eversley Storage for some 20 years. They offer secure, reasonably priced facilities accompanied by excellent service from friendly and helpful staff. I have no hesitation in recommending them.
Fantastic service and facilities, highly recommended!
To all the staff at Eversley Storage, thank you for looking after me so well this year and keeping whats valuable to me safe. You have given me great peace of mind. Thank you.
I have used the site for a number of years, both for business and personal use and have always been happy. The staff are unfailingly friendly and helpful.