Now the warmer weather is returning, who doesn't enjoy relaxing in the garden after a hard day's work or having friends and family over at the weekend for a little al fresco dining…
Have you been weighing up whether to treat yourself to some new garden furniture? After all, why not make sure that the furniture outside is as comfy as the furniture inside for ultimate indulgence!
There are some beautiful new sofa-style sets and lovely large parasols around. Or perhaps you have a rather nice patio or decking area that would benefit from one of those stylish gazebos or marquees?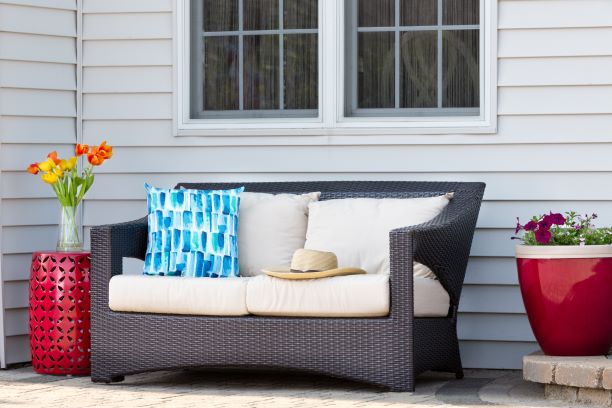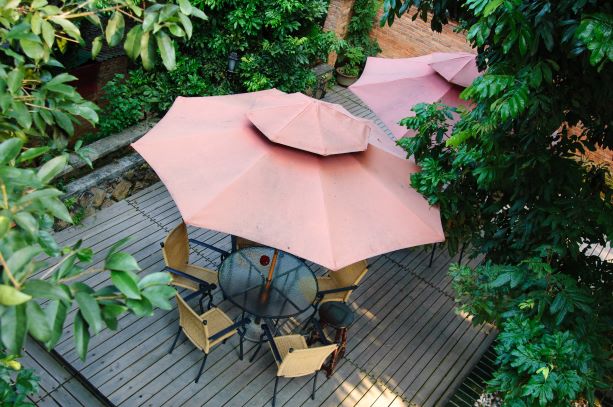 How to make garden furniture last for years – put it under cover for the winter
Either way, it can be quite frustrating when the end of summer comes and you've nowhere to put it to keep it safe from the weather over the winter.
Having invested the money in a nice set, you don't want it damaged by frost and heavy weather.
Secure garden furniture storage
Our medium size units are excellent value and are ideal for storing garden furniture.
There are 3 and 6 month hire periods, so you can save on the monthly rate without committing for a full year – perfect for returning it to the garden again next year.
There is also space for lots of other stuff even in the 8′ and 10′ units – suitcases, the rabbit's run, the wheelbarrow and mower. All sorts of things you won't need during the winter, that take up space in the shed or the garage and that would be safer kept in our secure units.
If you would like to find out more call 0118 932 8328 to speak to a member of the team, or pop in and see us during our opening times and we will be happy to show you around.
What our customers are saying
We have used your services previously & as ever, the service from staff & the secured storage that you provide has been nothing but absolutely outstanding. Each & every staff member to answer the phone has been just joyous to deal with. We shall highly recommend your staff & services with 5*+ rating
I have been a customer of Eversley Storage for some 20 years. They offer secure, reasonably priced facilities accompanied by excellent service from friendly and helpful staff. I have no hesitation in recommending them.
Fantastic service and facilities, highly recommended!
To all the staff at Eversley Storage, thank you for looking after me so well this year and keeping whats valuable to me safe. You have given me great peace of mind. Thank you.
I have used the site for a number of years, both for business and personal use and have always been happy. The staff are unfailingly friendly and helpful.