from one-off online auction to global marketplace for 23 million, buyers, bidders and sellers…
In 1995, when a software developer, whose company was called Echo Bay, put an auction on his homepage for a broken laser pointer, he was astonished by the level of interest. After a number of bids, he contacted the winner to check they understood that the pointer was broken and the purchaser simply replied "I collect broken laser pointers." The idea for eBay was born!
[fusion_flip_boxes columns="1″ hide_on_mobile="small-visibility,medium-visibility,large-visibility"][fusion_flip_box title_front="Property sales!" title_back="Water water everywhere and charity vegetables…" text_front="The first house sold on eBay in 2002″ border_radius="4px" circle="yes" icon_spin="no" image_max_width="35″ image_height="35″ animation_type="slide" animation_direction="left" animation_speed="0.3″]
A bucket of water sold for £255 in 2003 – proceeds to Oxfam. Bristol Water even made a top up contribution because the sellers' auction ticket featured genuine "famous Bristol tap water"
Christmas 2005 – a cooked Brussels sprout sold for just under £100 – this sparked a number of charity vegetable auctions, with the sale of an unwanted cooked sprout selling for £1500+ the following Christmas!
[/fusion_flip_box][/fusion_flip_boxes]
In recent years, alongside the explosion of online distribution companies, eBay has expanded to include businesses with the Buy it Now function for conventional purchases and eBay shops – dedicated minisites for prolific or commercial sellers. Many people realise their entrepreneurial enthusiasm or have responded to the employment crisis by running online businesses out of their garage, their kitchen table and their spare room.
Even a site as practical and straight-talking as eBay is sometimes swept along with the reality entertainment trend, so that personality and amusement trump actual value. The action of a used wetsuit in March 2011, is an example of this.
The seller's entertaining pitch featured promises never to have urinated in his wetsuit and solemn oaths that, unlike his friend 'Gaz' whose wetsuit was sadly neglected, he rinsed his wetsuit in fresh water after every use. The cult popularity of this listing resulted in an online raffle that raised thousands for the Red Cross.
school bazaar, secondhand jewellers, jumble sale, vintage boutique, carboot sale – rolled into one online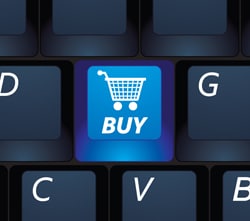 The initial success of eBay rode the wave of a turn-of-the-century nostalgia and strong attractions to vintage value. In the late nineties, there was suddenly an appetite for reuse and resale, with unusual secondhand finds swiftly becoming the acme of cool. Now, consumer demand is just as focused on new items – BNIB and BNWT are common ticket descriptions (Brand New in the Box and Brand New With Tags). An eBay shop is often a kind of 'outlet' store, with the seller buying in bulk and passing those savings on to a consumer buying individual items, thus undercutting the high street.
Buying like this may not have the thrill of winning an auction, but it can save consumers serious money…
over the last fifteen years, the auctioneer's hammer may not have grown a tail, but it's definitely a mouse…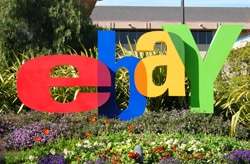 So, eBay, once an ambitious little .com startup, has spawned a shoal of ambitious little startups! It is now a global business with an estimated worth in excess of $43 billion. eBay provides an ideal online outlet for home-based businesses, is easy to use and is searchable by Google. This is where self storage comes in – customers run their eBay business from a laptop on their kitchen table.
These small business owners can store their stock in low-cost facilities to take advantage of bulk buy opportunities, without losing the spare room under a ride of boxes. They're still able to load the car up to head off to trade fairs and expos. Sometimes nothing beats a face to face with your customers…

This article was written by Cath Hammond, the Marketing Manager for Eversley Storage and published in the July 2011 edition of the FleetLife magazine and has been reproduced, here.
What would help you, now?