Have you set up your own small business recently? Don't need office or warehouse space?
We have lots of small business clients store with us who need a secure, good value storage solution instead of a commercial unit that doesn't attract business rates, utility bills and raise concerns about the security of the items stored.
Our smaller units are great for such customers.
We offer secure, safe storage with convenient opening times…
Secure storage for tools
Perhaps, you are a mobile mechanic and need somewhere to store your Snap-On tools – this type of kit is way too valuable to leave in the van and really needs careful organisation… it's easy to pop in at 7.30am when we open, grab what you need and head off to the day's jobs. We are well situated in relation to the A30, M3 and M4, meaning you can pop back, to and from jobs if needed or drop off all your gear at the end of the day before we lock down for the night.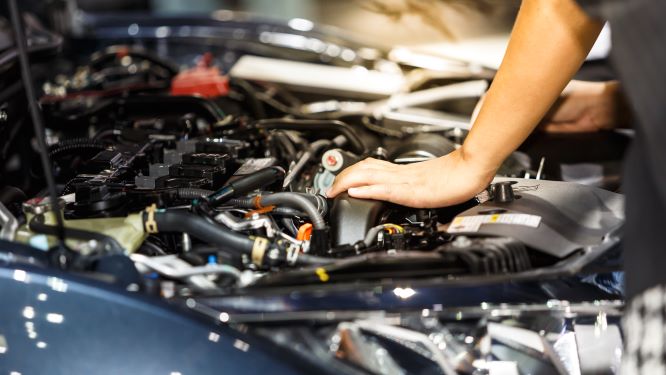 Safe storage for expensive equipment
Maybe you're a gardener that has decided to go solo and you want to keep one or two items of plant here – perhaps a leaf blower, expensive lopping tools, ladders you don't want to leave in your truck but don't have the space at home for them. Our easy drive up access allows you to load straight onto your truck and there is plenty of space on site to manoeuvre around. We even have later opening in the summer, allowing you take advantage of those long summer evenings when the weather allows you to get on and finish a job.
What we can offer…
We offer round the clock security with CCTV and floodlighting – during our opening hours the site is always manned and when we lock down for the night, our security team including the resident canine, take over to look after your things.
If this sounds like it could be an ideal solution for you, give us a ring on 0118 932 8328 or pop in and we'll show you around.
What our customers are saying
We have used your services previously & as ever, the service from staff & the secured storage that you provide has been nothing but absolutely outstanding. Each & every staff member to answer the phone has been just joyous to deal with. We shall highly recommend your staff & services with 5*+ rating
I have been a customer of Eversley Storage for some 20 years. They offer secure, reasonably priced facilities accompanied by excellent service from friendly and helpful staff. I have no hesitation in recommending them.
Fantastic service and facilities, highly recommended!
To all the staff at Eversley Storage, thank you for looking after me so well this year and keeping whats valuable to me safe. You have given me great peace of mind. Thank you.
I have used the site for a number of years, both for business and personal use and have always been happy. The staff are unfailingly friendly and helpful.
Need to know – read Ts and Cs about our business storage case articles…