Whether it be through clothing, accessories, furniture or home décor, vintage style can be a way in which we can express our individuality. When we like something, it's often because it evokes a sense of nostalgia. My grandparents had a beautiful remodel of a Tudor-style house when I was younger, it had exposed black beams, high pitched roof and a beautifully embellished doorway. Now, every time I drive through the countryside, I am lured towards all the character-style properties as I gaze out the window, longing to be back at that house as a little girl.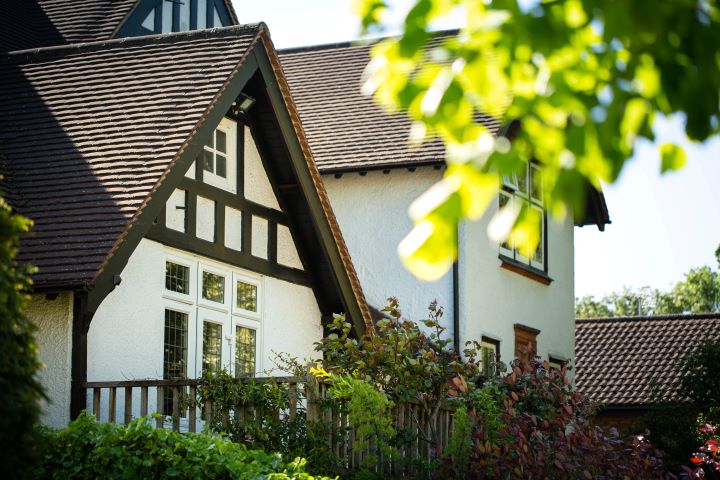 Trends and styles can come around more than once, just like my grandparents' house. It wasn't an actual house dating back to the Tudor period but it had been redesigned with similar features to resemble that of a character property. Character properties are not everyone's cup of tea, the upkeep of them can be costly. Architects design houses with this in mind, giving us the attractiveness and unique style we desire whilst allowing us to live in a house with all the mod-cons of today.
Why does the vintage trend endure?
The vintage trend endures because we are forever evolving it with our individual take on style. We love it because it allows us to express who we are. I love to experiment with vintage trends using interiors choices, both in my own home and in the Park Homes side of our business. We can capture character with vintage inside our homes by sprinkling in a few unique pieces, bold colours, or classic materials. By mixing the old with the new, it keeps vintage contemporary and even though your grandparents' house, like mine, may bring back fond memories for you, I'm not entirely sure you would want your living room looking like your Nan's from the '70s!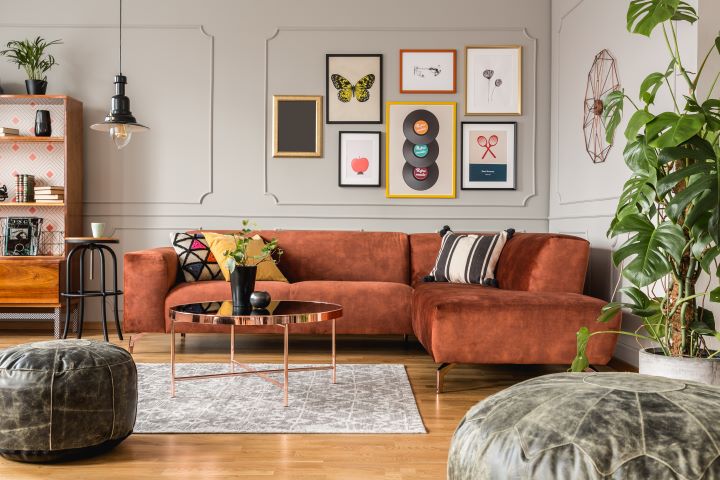 How to achieve contemporary vintage
So, what is the best way to achieve this?
You could start by adding the odd piece of vintage furniture. Opting for vintage and antique furniture, over mass-produced is a good way of keeping your home unique and individual to you. It adds character and style to a space, that can't be found anywhere else. This could be a family heirloom or buying second-hand and upcycling to achieve your desired look. By keeping or restoring vintage pieces, you're doing your bit for the environment as well as adding personality to your own space.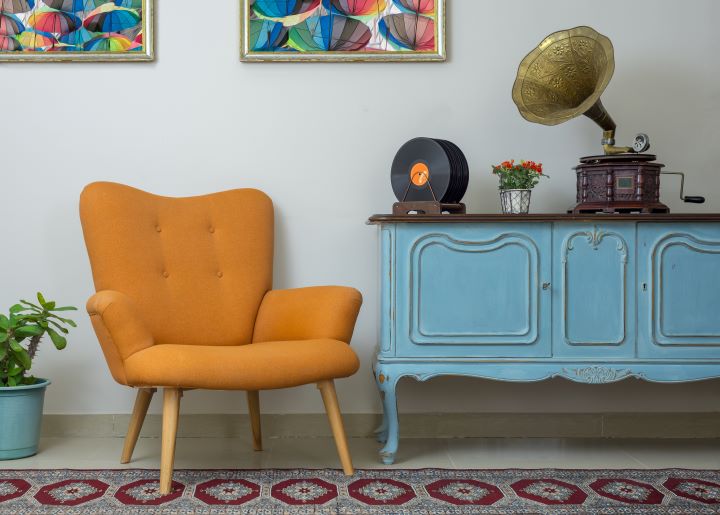 Another option is to make use of the home's existing interior. If you're lucky enough to live in a period house, enhance some of the features within. Painting wall panelling in bold colours or distressing the wood of wooden beams, will instantly create vintage characteristics and be very appealing to the eye. Not to worry if you don't, you won't need to whip out the '90s wallpaper borders to try and achieve the same look. But you can make a statement with the use of rich, luxurious tones throughout and eye-catching feature walls.
Vintage homeware
Choose home décor accessories that have charisma and individuality. Finding and buying a vintage lamp, mirror or armchair is much more fun than clicking a button online. There are some amazing online traders and auctions for vintage finds.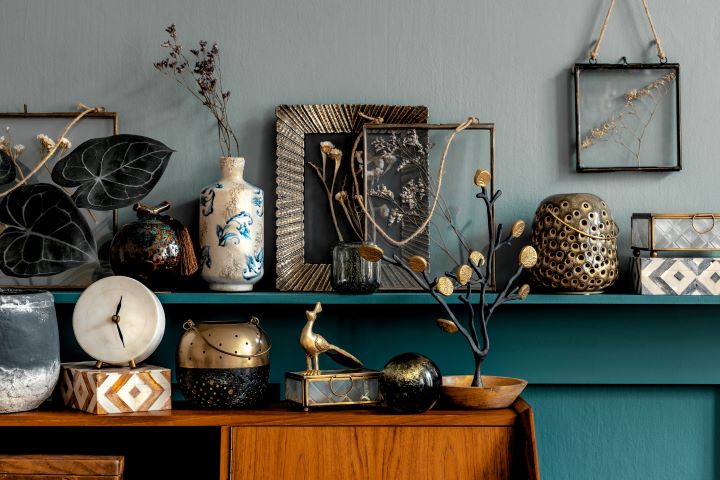 How we can help….
For some, maximalist design can often mean clutter, but this doesn't have to be the case. If you love this style of design but worry you do not have enough space, why not hire one of our secure storage units. With a range of different sizes and flexible hire terms to choose from, you can rotate your collections as often as you like – changing the look for Christmas is obvious but you can also switch out throws and cushions for a more or less summery vibe.
Furthermore, when you see that must have item but just haven't got the time to get creative with it, pop it in your unit until you are ready. With easy access during our opening hours, 7 days a week, you will have a dedicated go-to space, where you can get to work on your current upcycling project, at a time that suits you.
If we can be of help, give us a call on 0118 932 8328 and one of our friendly storage team will answer any questions you may have.
What our customers are saying
We have used your services previously & as ever, the service from staff & the secured storage that you provide has been nothing but absolutely outstanding. Each & every staff member to answer the phone has been just joyous to deal with. We shall highly recommend your staff & services with 5*+ rating
I have been a customer of Eversley Storage for some 20 years. They offer secure, reasonably priced facilities accompanied by excellent service from friendly and helpful staff. I have no hesitation in recommending them.
Fantastic service and facilities, highly recommended!
To all the staff at Eversley Storage, thank you for looking after me so well this year and keeping whats valuable to me safe. You have given me great peace of mind. Thank you.
I have used the site for a number of years, both for business and personal use and have always been happy. The staff are unfailingly friendly and helpful.