We have a number of business customers who are obliged to store hard copies of documentation for a number of years after it is no longer being used. This is usually for legal or regulation-compliance reasons. This can be a serious cost for businesses and it's frustrating to see it eating into their bottom line.
We have large, industrial-quality wooden boxes in our warehouse ideal for storing the paperwork that these businesses need to keep.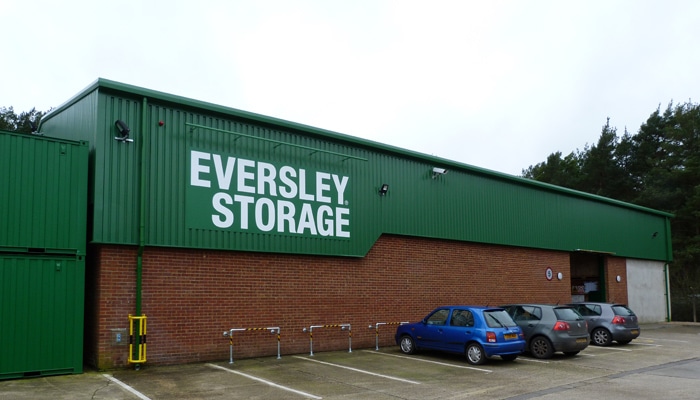 The detail…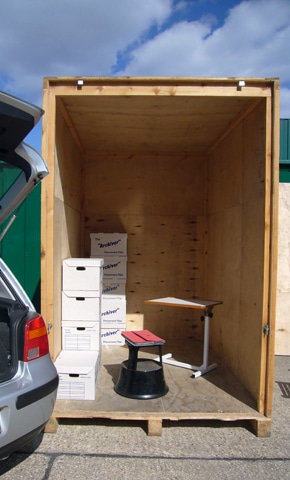 Dimensions:
The boxes are 5'2″ wide, 7'7″ high and 7'2″ deep (1.59m x 2.32m x 2.19m)
Square footage 37.03 sq ft (3.48 sq m) Cubic capacity 280.79 cu ft (8.08 cu m)
They are outstanding value for money for essential archiving:
Cost per box £15.65  per week inc. VAT
Perfect for papers such as past customer contracts or accounts records which don't need to be accessible day to day.
Optimise the use of your office space.
Keep your work space free of clutter.
Keep a firm hand on your overheads as you expand your business.
This kind of deep storage works differently to our other products…
Access to your unit is available Monday – Friday
When you come into store, or vacate, there is no charge, but we do charge £25 including VAT to move your box if you need to access it during the period of hire
We need 48 hours notice (Monday to Friday) to let us know when you need access so that we can bring your box down into an accessible place for you.
The minimum hire period is three months.
There is a deposit of £50 to pay, but it is fully refundable; you just need to leave your unit clean and tidy when you vacate.
As with all our units, all hire charges are payable in advance.
Please be aware that the measurements given are the external dimensions and are an approximate guide.
Don't forget our other units are very popular for archive storage too, especially if you have larger amounts of records to keep, or need more regular access to them.
Our archive boxes are great for organising and storing paperwork.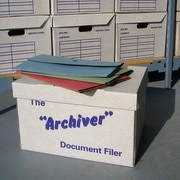 Don't just take our word for it…
What else would help you, now?
Need to know – read Ts and Cs about our business storage case articles…