We've all heard the advice, if not in person, then on the TV from one or other of the property programmes: to show your house in the best light you have to declutter. And that's everywhere – buyers will pop their heads round every door – look in the loft, the garage, the spare room: everywhere is important when you want to secure a good price.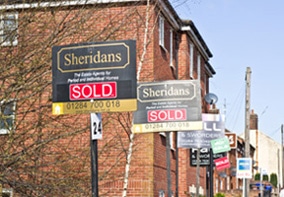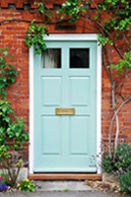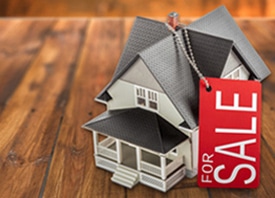 That's all well and good, but where are you supposed to put everything?
Here is where we come in. A storage unit is the perfect solution to these sorts of house sale complications. When you want to sell your house, go round room-to-room, making a list of jobs to do and what you could live without temporarily. Try to think as short-term as possible – you aren't making a plan for the next year. You need a gold-standard of de-cluttering and decoration for your photographs and then you could move a few bits back in, without 're-cluttering', for the viewings! Then it's up to you whether you want to move everything back in after exchange, or whether you'll just take advantage of already having done half your packing and hang on until after the move.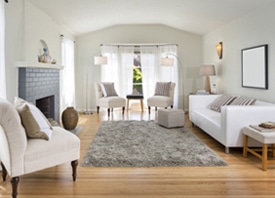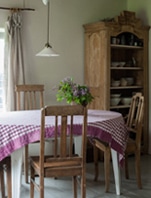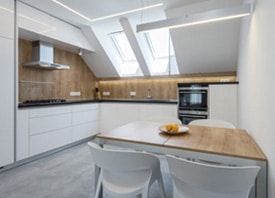 How to market your house for sale
Consider timing, carefully – does your road fill up at school pick up and drop off times? If so, instruct your agent to avoid scheduling an early viewing or one between 2.30pm and 3.30pm
Or, more positively, do you get beautiful light in the kitchen in the morning? Then let the agent know – they need this kind of insider knowledge of your house
Wash the windows as often as you can, during the viewings process
Get all clutter off the stairs, window sills, out from under the beds, out of the garage – it's a big job, but it's so worth it, to show buyers your house in the most spacious light possible
Paint the front door – kerb appeal counts for a lot
In fact, do as much decorating as you can stand – the fresher the house feels, the better
Keep all the paint pots afterwards, with a label on each to say which rooms they were used for – that way you can zip round the night before a viewing and paint over any chips/marks – standard wall emulsion will be dry in the morning. (In fairness, if you don't have kids, this will rarely be necessary. If you have kids, you know exactly what I'm talking about, here!)
Keep an eye on the housing market in your area. If there are a few houses on the market of your sort of size and price, look for their weaknesses – have they not bothered to declutter the spare room for the photos? Have they left the front garden a bit grotty? Is their bathroom looking a bit tired? Then try to upgrade those areas in your place – declutter the spare room into your household storage unit, spend an afternoon weeding your front garden, reseal round the bath and give the grouting a bit of a treat! It pays to get ahead of the competition…

If you or previous owners had any extension/improvement plans drawn up, do pass those on to the agent or leave them in an agreed place. Even if the planning permission has lapsed, an architect's opinion can really help people visualise the potential of your house
The icing on the cake: put a couple of vases of flowers out on the day of a viewing. You needn't spend a fortune every time, but it helps to provide an uplifting splash of colour. Plus, because we associate fresh flowers with being house-proud, it gives subtle reassurance that the house has been well-looked-after during your ownership…
It's all about space
If you do just one thing, make it the decluttering. At bottom, selling a house relies on the buyer believing that the price you are asking is a fair one for the footprint of your property. The bigger each room appears, the better deal the buyer believes they are getting.
Making the most of your money
So, if you are ready to add value to your house and secure a quick sale; before you even get the agents in, sort out some low cost storage and get started on The Big Tidy Up! Our friendly and helpful storage team would be delighted to help you work out how much storage you need and how to get the most for your money – call up 0118 932 8328 or pop in, when you're ready.
What our customers are saying
We have used your services previously & as ever, the service from staff & the secured storage that you provide has been nothing but absolutely outstanding. Each & every staff member to answer the phone has been just joyous to deal with. We shall highly recommend your staff & services with 5*+ rating
I have been a customer of Eversley Storage for some 20 years. They offer secure, reasonably priced facilities accompanied by excellent service from friendly and helpful staff. I have no hesitation in recommending them.
Fantastic service and facilities, highly recommended!
To all the staff at Eversley Storage, thank you for looking after me so well this year and keeping whats valuable to me safe. You have given me great peace of mind. Thank you.
I have used the site for a number of years, both for business and personal use and have always been happy. The staff are unfailingly friendly and helpful.
What would help you, now?