Here at Eversley Storage, this is a story that we are used to hearing from our SMEs –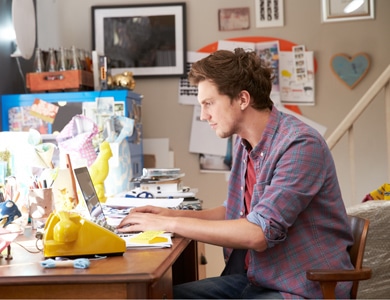 Just as the customer wants to start celebrating their retail business having its own momentum, they are overwhelmed with stuff and are desperate for cheap business storage. The business that once fitted neatly under the bed in the spare room has turned into a box-monster! Stacked-up stuff has spread out all over the spare room; half the dining table has turned into a permanent office set-up; the garage is so full they've had to buy a shed to move the mower into and now the boxes have started to pile up in the hall…
Small business storage is a classic problem
And one that we are delighted to help customers to solve. They are anxious about warehousing – high costs and the difficulty of finding a small enough space to start off with – but they really cannot stand living with stock up to their eyeballs, any longer. This is where our specially manufactured steel storage units are the perfect answer for small business storage.
Why?
Because hiring one of our units means that it is your own exclusive space and you can drive right up to the door. You have all the independence of having your own key and unlimited access during our opening hours but we take care of site maintenance and security for you . Our prices are very competitive and you don't have to worry about utility bills. Our premises are lit and there are clean toilet facilities and access to our customer kitchen with complimentary tea, coffee and squash in the office building, If you need to check your emails before heading off, you can make use of our free guest wifi which is available in the comfortable reception area.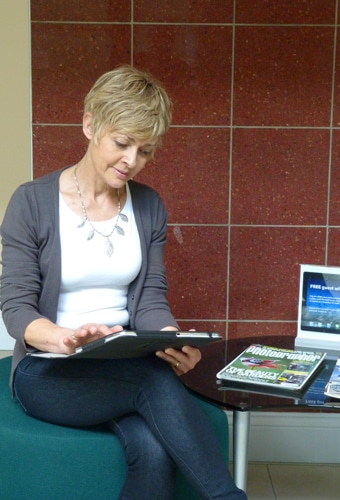 We can offer true flexibility for small business storage
The best bit is that if you need some more space, because of the fantastic job you are doing, growing that business of yours, you can simply take another unit. There are five sizes to choose from and quite a few of our business customers save extra money by storing in a first floor unit.
Being part of your story
We love working with our business customers and seeing the different ways that they use our storage facilities. We had a sound and lighting online supplies business who stored with us for three years, taking increasing numbers of units until he was ready to work with Amazon and make the jump to warehousing (which by that point was just a little hop). In contrast, another of our business customers is a plumber who has had just one unit for over a decade. He stores all his parts and supplies in his unit and drops by most mornings to collect what he needs for that day's work: all the benefits of bulk-buying made practical even for a sole-trader, operating from home. For him, having business storage just off the A30 and close to the M3 and M4 is especially important.
If you know that you have reached the point where you need to make the leap from running your business entirely from home, then you need cheap business storage that won't eat your profits or involve you in a huge amount of extra administration and overheads. Call up or pop in and talk to us. We would be delighted to help you work out what you need and how to get the very best for your money.
What our customers are saying
We have used your services previously & as ever, the service from staff & the secured storage that you provide has been nothing but absolutely outstanding. Each & every staff member to answer the phone has been just joyous to deal with. We shall highly recommend your staff & services with 5*+ rating
I have been a customer of Eversley Storage for some 20 years. They offer secure, reasonably priced facilities accompanied by excellent service from friendly and helpful staff. I have no hesitation in recommending them.
Fantastic service and facilities, highly recommended!
To all the staff at Eversley Storage, thank you for looking after me so well this year and keeping whats valuable to me safe. You have given me great peace of mind. Thank you.
I have used the site for a number of years, both for business and personal use and have always been happy. The staff are unfailingly friendly and helpful.
What would help you, now?