Do you own a holiday home or thinking about buying one? Many people like the idea of having somewhere to escape, away from the hustle and bustle, perhaps a cottage in the countryside or a seaside retreat. A home away from home, you can head off any time without worrying about where you are going to stay or booking accommodation.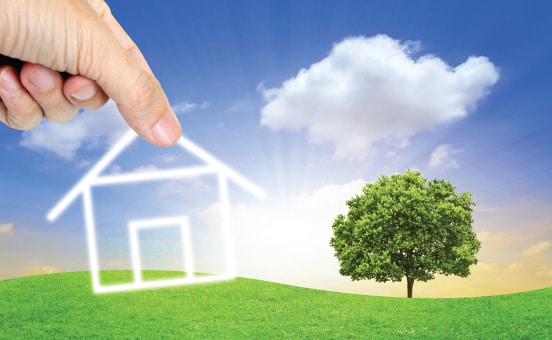 I have always fancied a 6 month here and a 6 month there kind of lifestyle, chasing the sun. Spending the summer months here in the UK and jetting off somewhere warm for the winter.
Best Place to Buy a Second Home
With staycations on the rise, the UK can be truly beautiful come rain or shine and perfect for potential hot spots for a second home: the popular Suffolk coast and its pretty villages and quirky towns; the Cotswolds with its natural outstanding beauty; North Cornwall with its idyllic fishing villages and long sandy beaches.

However if you love to travel and enjoy different cultures and you're still determined to live abroad, even after Brexit and the pandemic, then having 'a place in the sun' could be the ultimate luxury for you! Maybe a villa on the Costa del Sol or a pretty farmhouse somewhere inland France. You may even think my idea of chasing the sun sounds ideal and set up on the southern hemisphere down under.

Protecting Your Home
Now while you are away enjoying yourselves or even back home in the UK, it can be a worry leaving either home empty for long periods of time. How can you prevent vandalism, trespassing or even burglary? Sure, it pays to have a good alarm system installed but what if you had somewhere you could store your valuables with peace of mind?
That is where we can help…
Renting Out Your Home
We have a range of different sized storage units to choose from that will allow you to be able to store a few cherished items, to the whole house! This could be especially beneficial if you rent out either home while you are away. If your second home is abroad, we also have units that can store cars, so you do not have to leave it on the driveway or in an unsecured garage. A robust storage unit like ours, on premises that are locked down at night with residential human and canine security is much safer than a garage on an empty property. For the whole time you are away, your items will be locked away and under the beady eye of our 24/7 security, allowing you to relax and enjoy whichever home you are at.
If this sounds like a good option for you, give us a ring on 0118 932 8328 and our friendly storage team will be able to talk you through your requirements.
What our customers are saying
We have used your services previously & as ever, the service from staff & the secured storage that you provide has been nothing but absolutely outstanding. Each & every staff member to answer the phone has been just joyous to deal with. We shall highly recommend your staff & services with 5*+ rating
I have been a customer of Eversley Storage for some 20 years. They offer secure, reasonably priced facilities accompanied by excellent service from friendly and helpful staff. I have no hesitation in recommending them.
Fantastic service and facilities, highly recommended!
To all the staff at Eversley Storage, thank you for looking after me so well this year and keeping whats valuable to me safe. You have given me great peace of mind. Thank you.
I have used the site for a number of years, both for business and personal use and have always been happy. The staff are unfailingly friendly and helpful.